A flood of awards at PhD Day 2023
There was plenty to see at this year's eventful PhD Day, where around 400 PhD and research year students at the Faculty met up to share their knowledge and present their research across disciplines. See all the photos – and, in particular, who won this year's awards.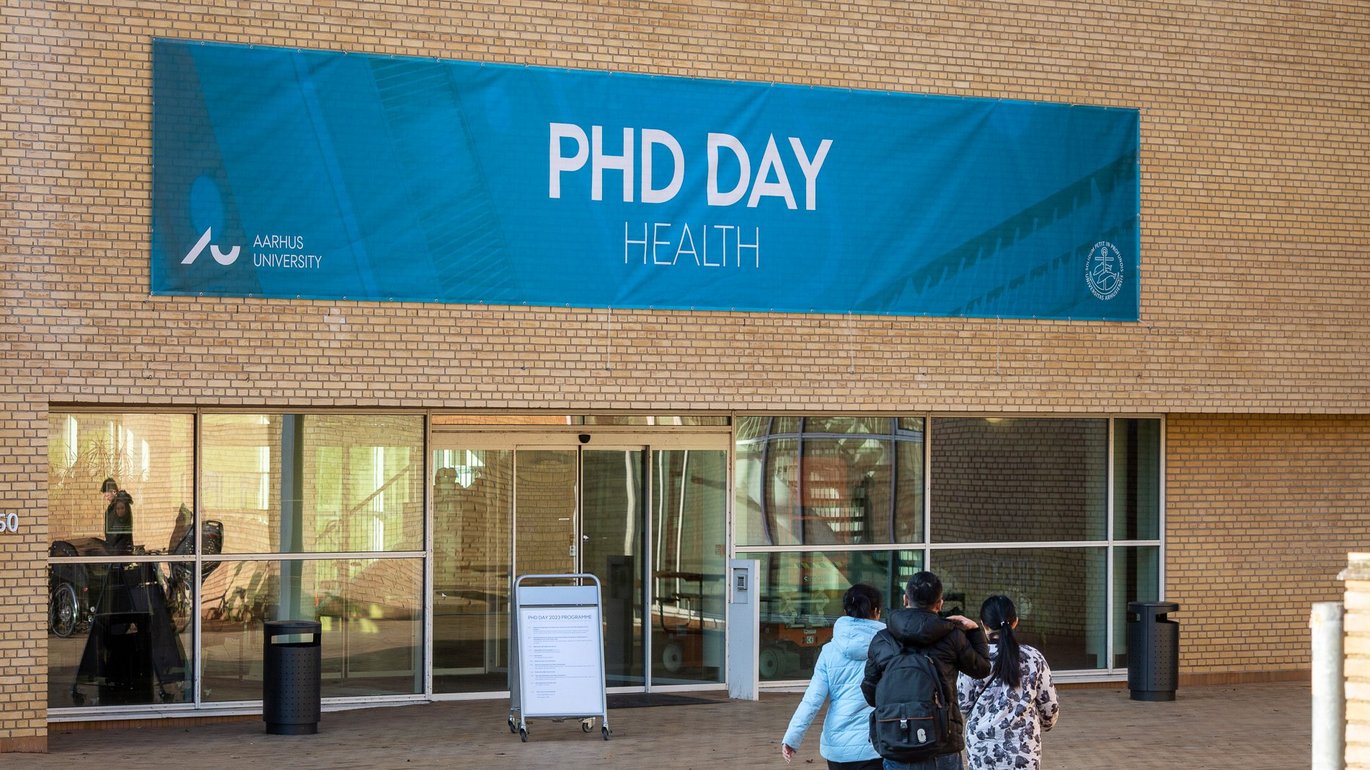 On a cold, clear January morning, Aarhus University's Per Kirkeby Lecture Theatre began to fill up with expectant students. There was a lot of mingling and chat about all sorts of things, and right through the packed lecture hall there was a buzz of anticipation for a day of knowledge sharing.
For on Friday 20 January, it was finally time for the PhD students at Health to present their work to each other, at this year's PhD Day.
"PhD day is my favourite day of the year."
So said Michael Winterdahl, chair of the PhD Day organising committee, in his welcome speech, and with a packed programme ahead it was just a matter of getting started.
After another brief welcome speech by Luisa S. Cassiano, a PhD student and chair of the PhD Association at Health, it was time for an international visitor.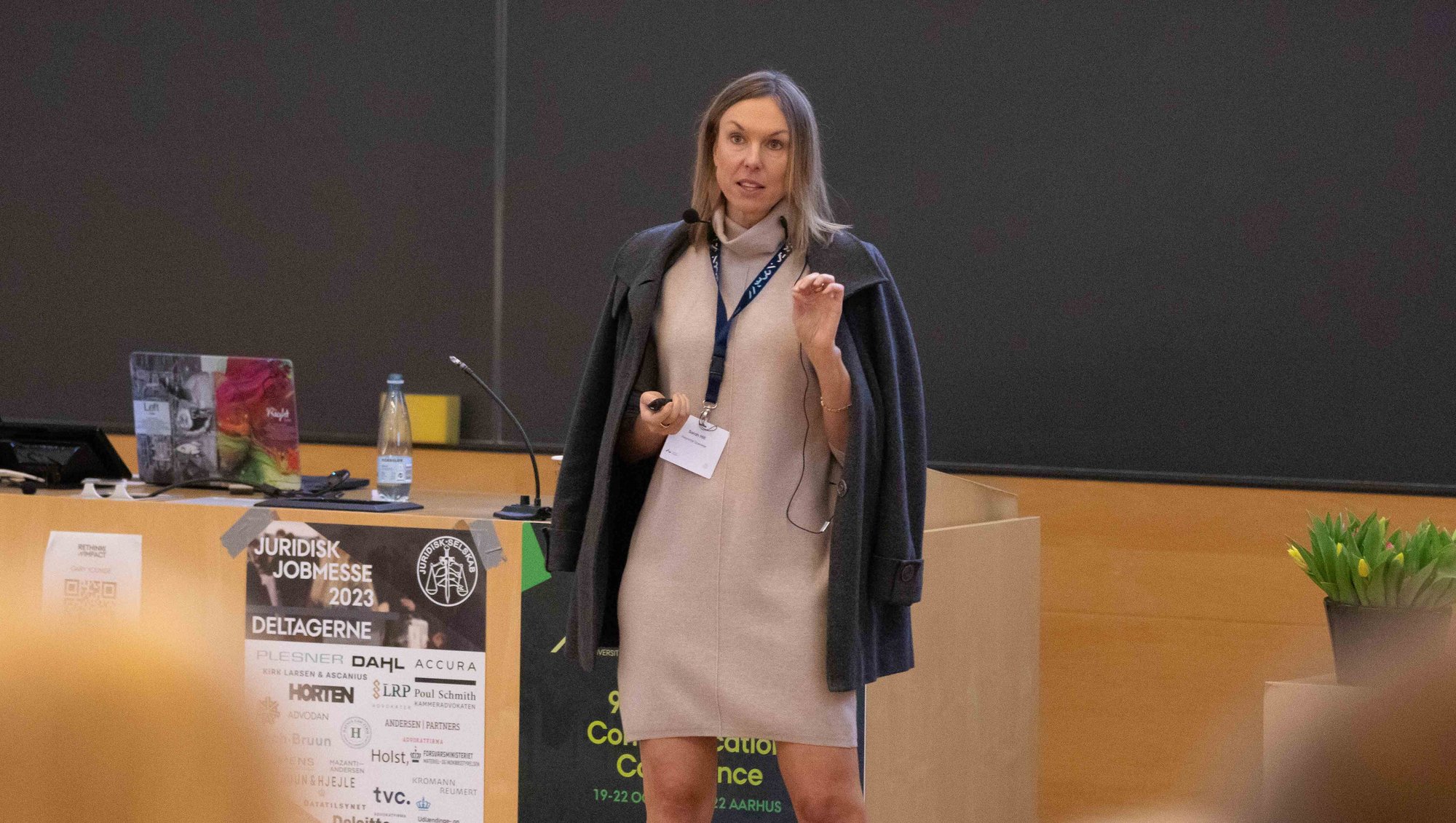 Keynote speech on the road to a successful research career
Under the heading: "The Road to Success is Paved with Happy Accidents & Failure", the microphone was passed to Sarah Hill, an award-winning researcher and professor of psychology, who got things going with this year's keynote presentation.
With an inspiring presentation about doubting yourself, daring to deviate from the straight path and to follow your passion no matter what, the acclaimed researcher and author from Texas Christian University talked about her own route into the world of research.
As a young student she made mistakes, chose the wrong Master's thesis and repeatedly felt that she didn't fit in, until finally she found her niche with evolutionary psychology. Creativity requires the courage to fail, Sarah Hill emphasised in her presentation, and with these inspiring words it was time to start the shower of awards that are part of PhD Day.
Chair retires after many years in the post
True to tradition, three prizes were awarded: the Fogh-Nielsen Prize, the JCD Prize for the best PhD supervisor of the year, and the 3R Prize for this year's most animal-friendly research.
The Fogh-Nielsen Prize honours a PhD student who is not only able to conduct high-quality research, but also masters the difficult art of communicating their knowledge.
Three talented finalists were ready to take the stage one after the other, but first of all the chair of the Fogh-Nielsen board, Professor Søren K. Moestrup, announced that he would be stepping down after 15 years in the post.
The Dean of Health, Anne-Mette Hvas, took the stage to hold a thank you speech for Søren K. Moestrup, praising him for his great work with the Fogh-Nielsen Competition and the prize awards.
With such different presentations from the Fogh Nielsen finalists as Shokouh Arjmand's "Sex differences in response to antidepressants," Cecilie Siggaard Jørgensen's "Bedwetting – causes and treatment" and Nikolaj Hvidt Bøgh's "Metabolic MRI in the Brain", this year's Fogh-Nielsen competition had a very wide range.
You can see the three finalists presenting their research in short videos here.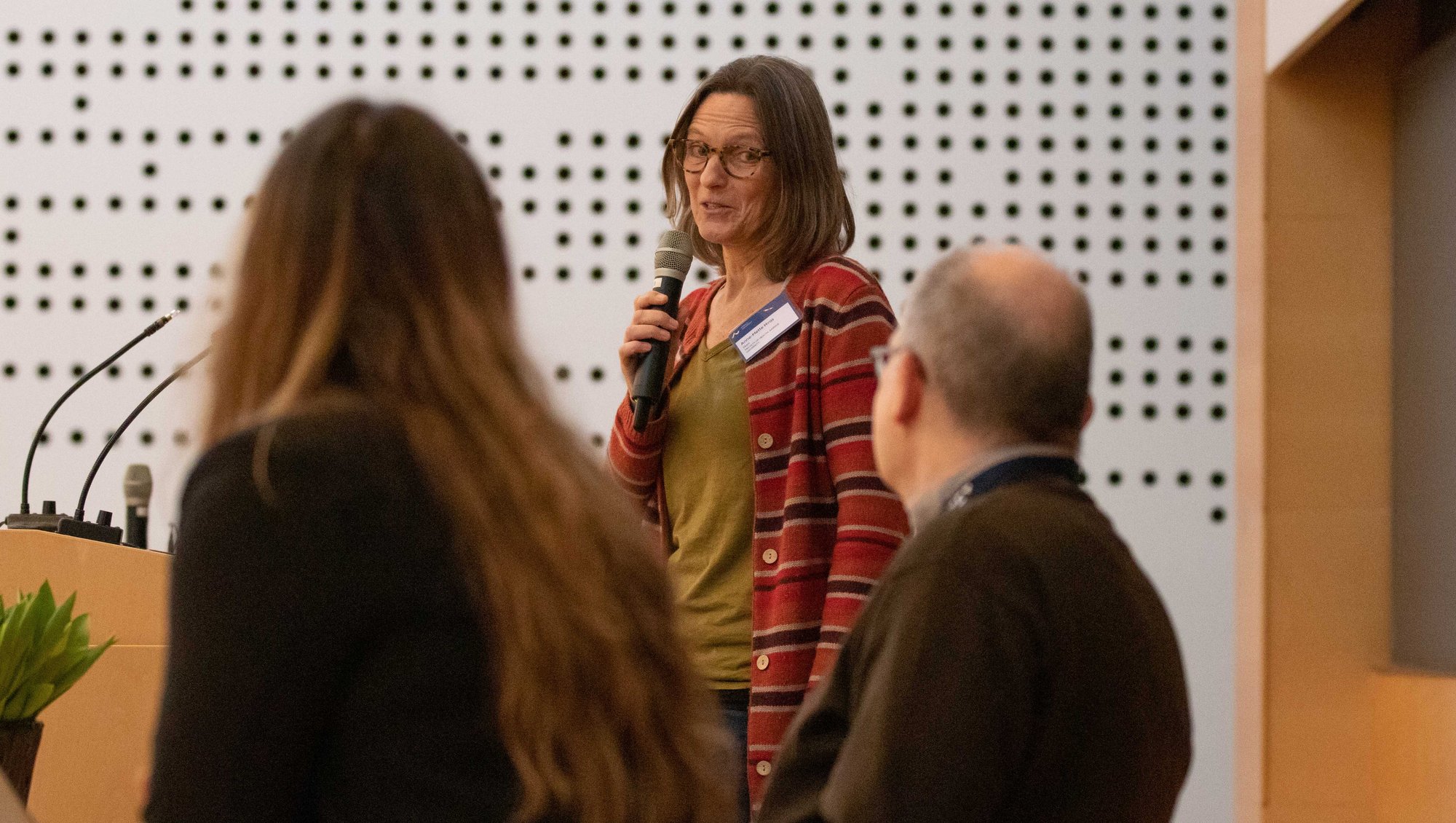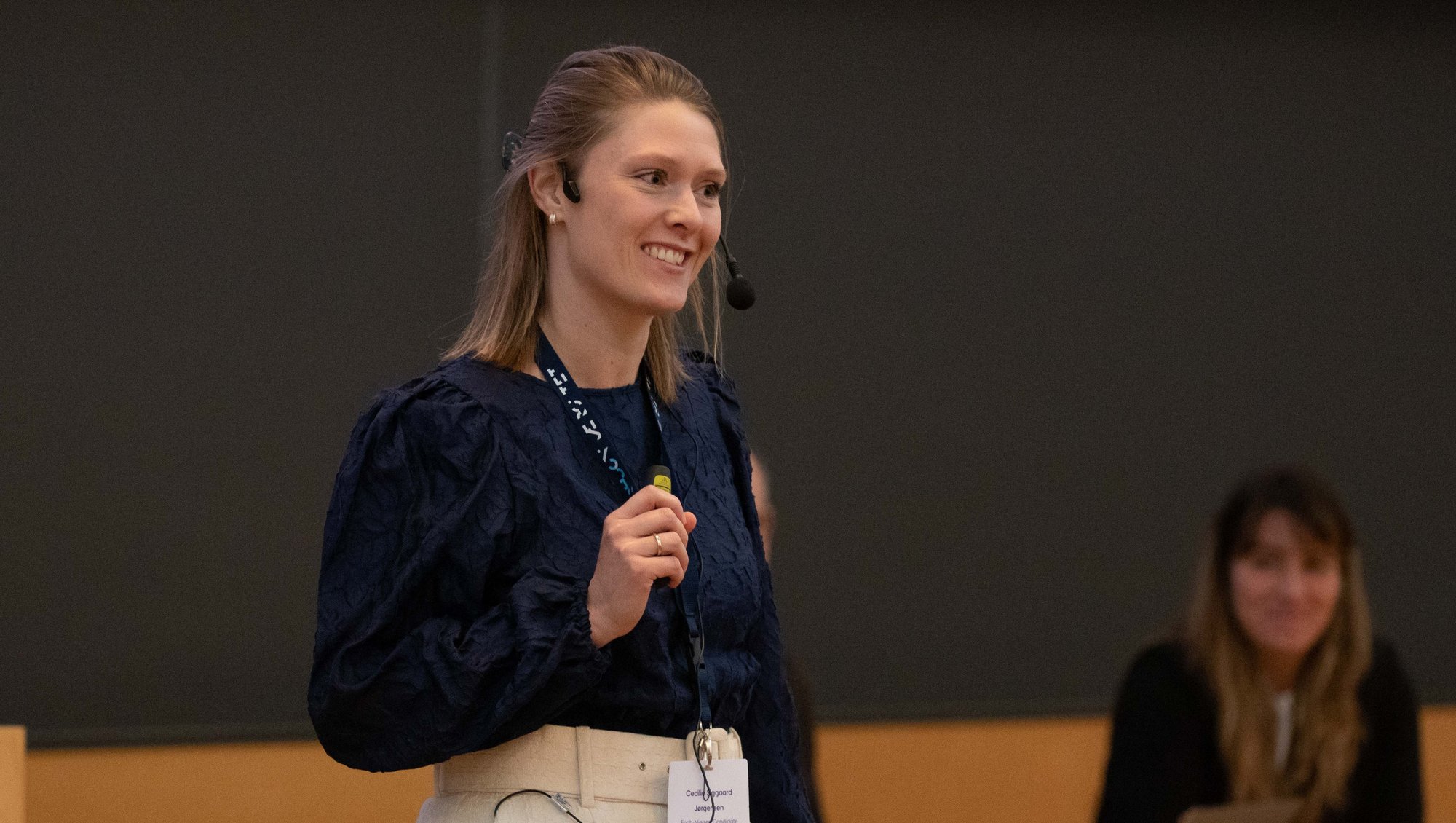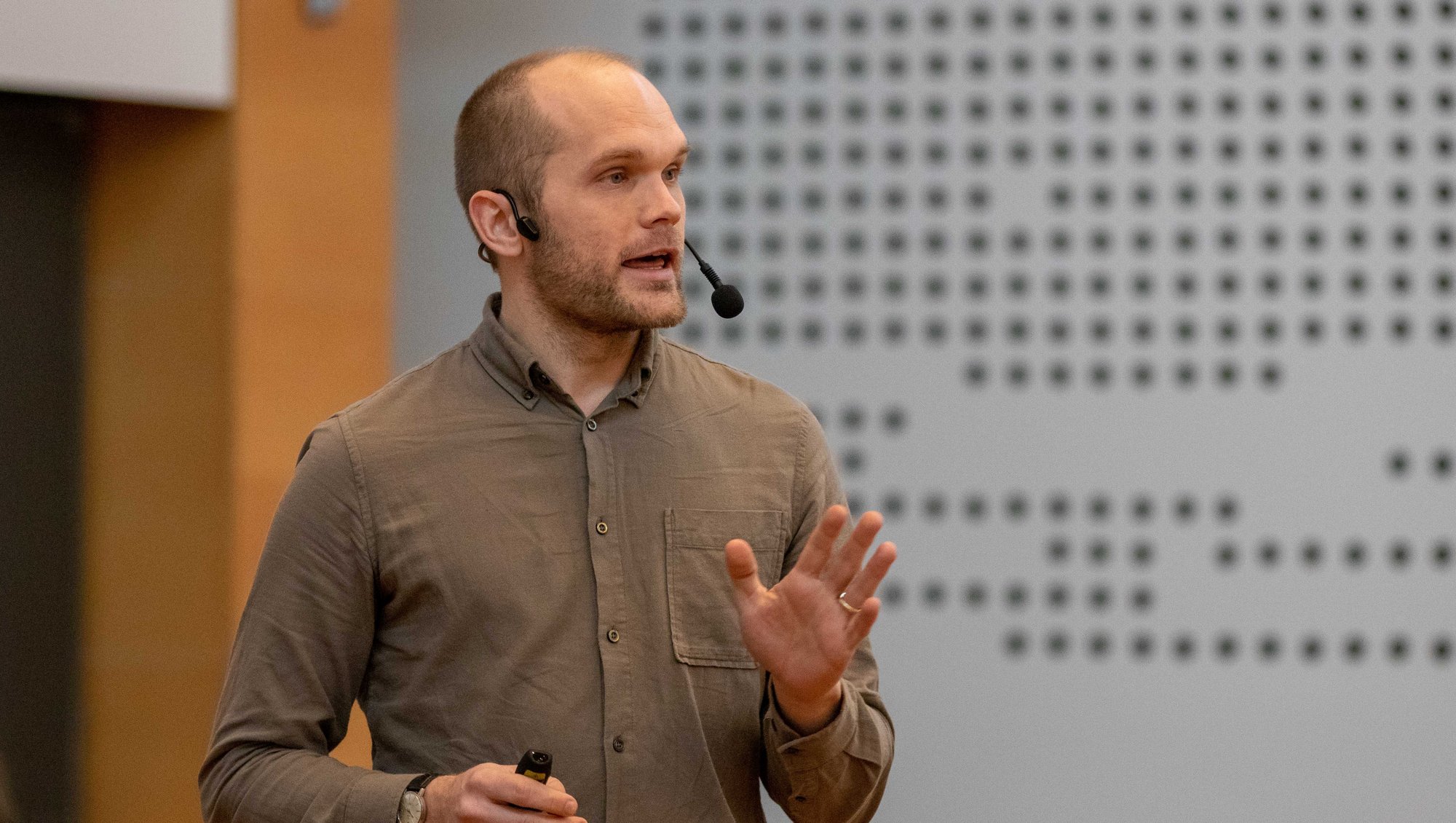 And the winners are…
A busy day followed with countless flash talks and poster presentations round about at Health, until the evening when it was finally time to present the day's awards and celebrate the winner of the Fogh-Nielsen Competition.
Cecilie Siggard Jørgensen of the Department of Clinical Medicine received the honour and the main Fogh-Nielsen prize of DKK 75,000. She delivered an impressive, precise and vivid presentation of her research into the causes and treatment of bedwetting in children.
PhD student Shokouh Arjmand shared second place with Nikolaj Hvidt Bøgh, each of whom received DKK 25,000. Both students are also from the Department of Clinical Medicine.
There is no doubt that supervisors play an important role for PhD students, and the award for Supervisor of the Year – The JDC Prize – went to Jørgen Bjerggaard Jensen of the Department of Clinical Medicine. "He makes us feel like one big family," said the group of PhD students who had nominated him for the award. Jørgen Bjerggaard Jensen has supervised 20 PhD students at Health in his ten years as a PhD supervisor.
Replacement – Refinement – Reduction: Those are the three Rs behind the 3R Prize. Each year, the award goes to a PhD student who works to either reduce or improve the use of laboratory animals in research projects.
This year, the prize was awarded to PhD student Line Mathilde Brostrup Hansen of the Department of Biomedicine. She receives the 3R Prize for her exceptional efforts to incorporate animal welfare as a prerequisite for high-quality research.
With the award ceremony the PhD Day was concluded for now, but you can already mark your calendar for January 2024, when the next PhD Day will be taking place.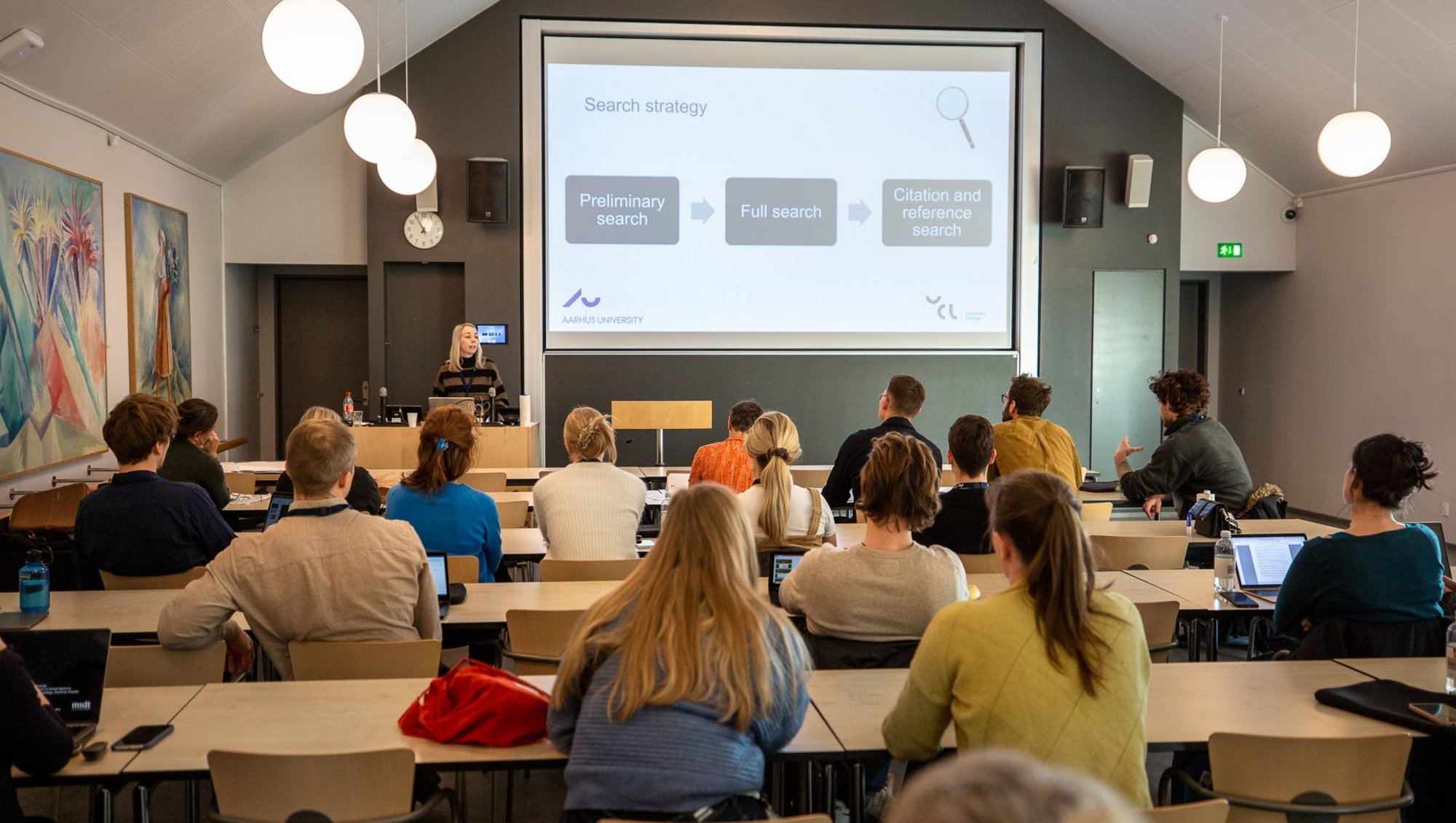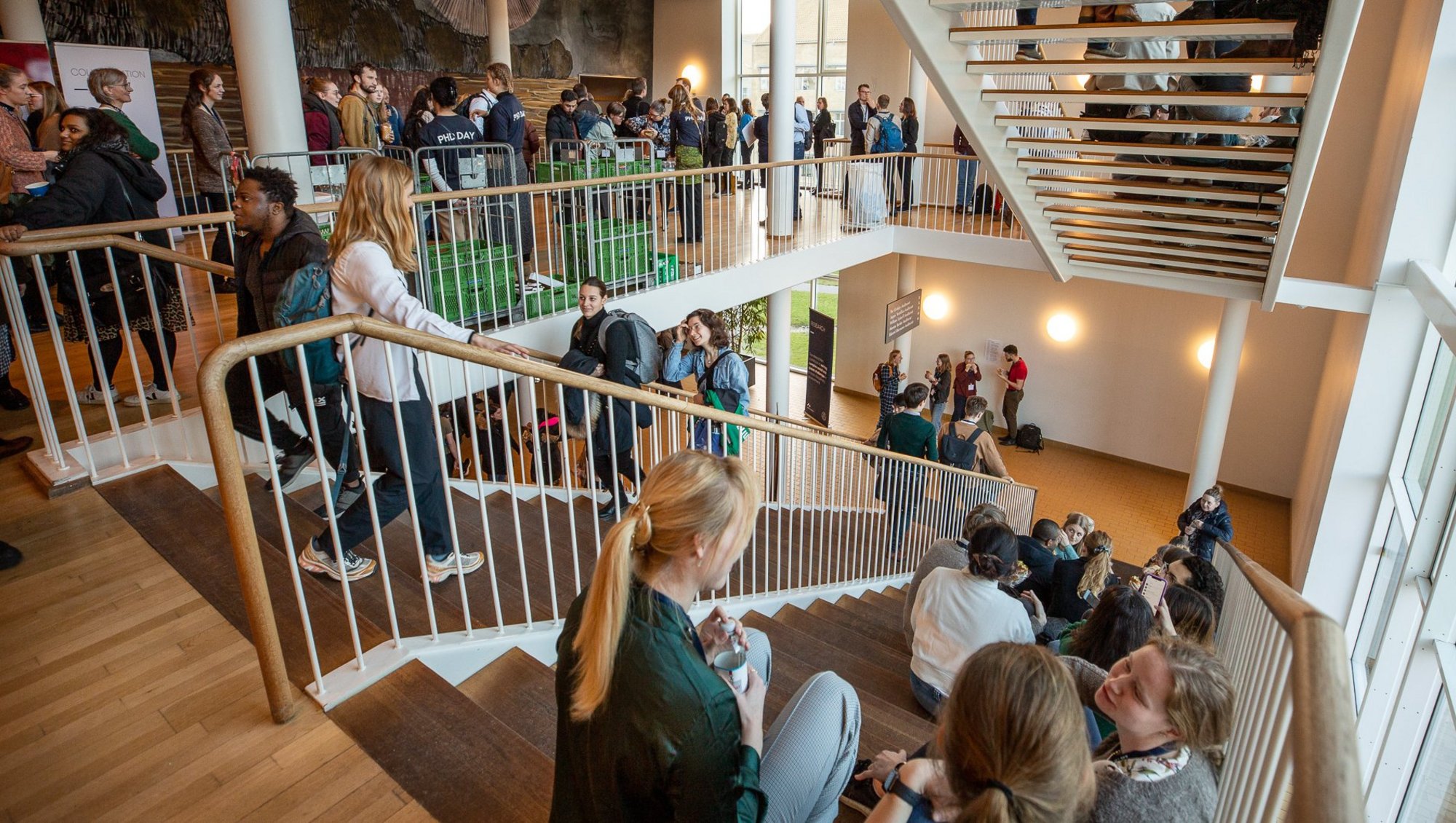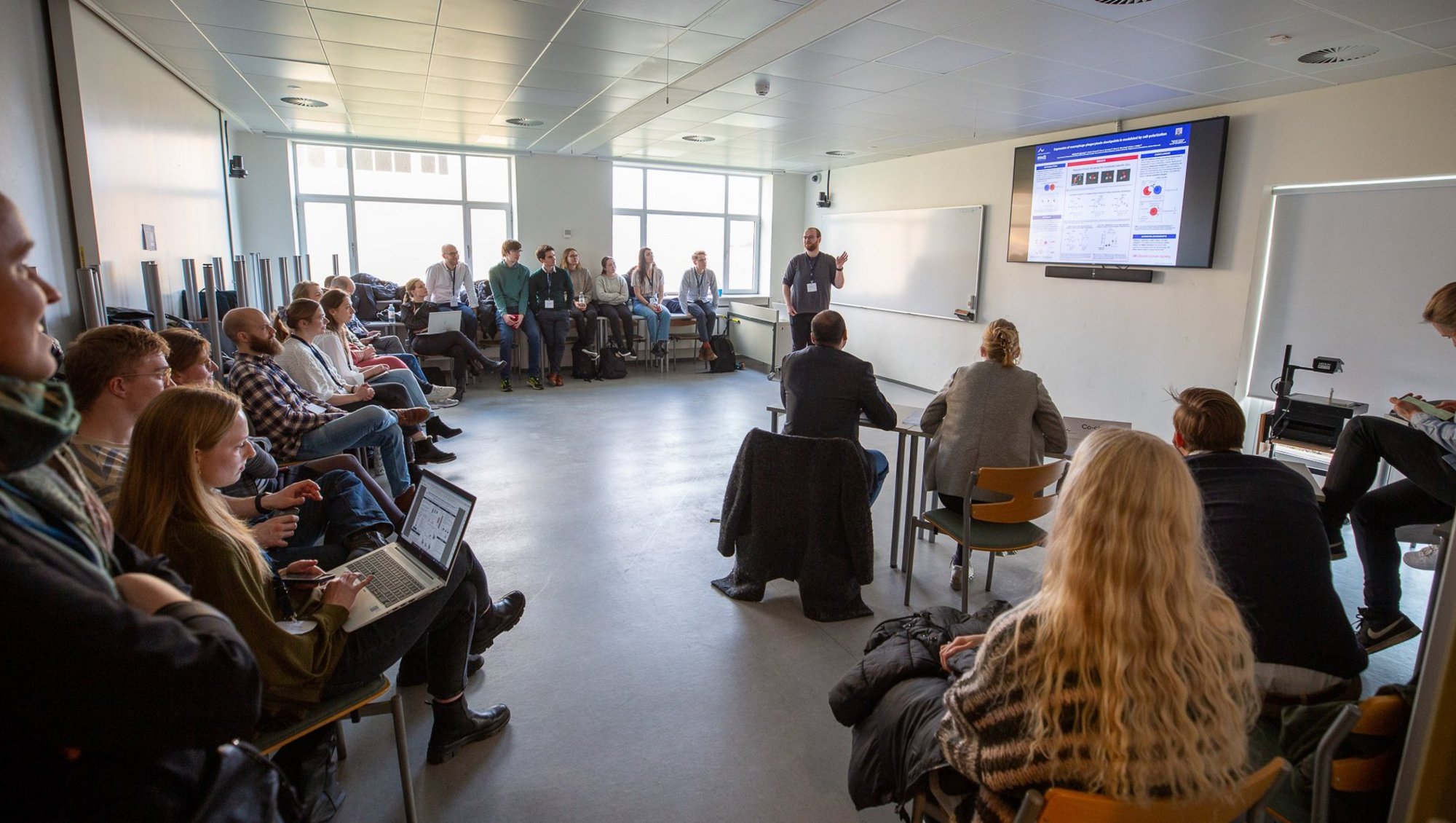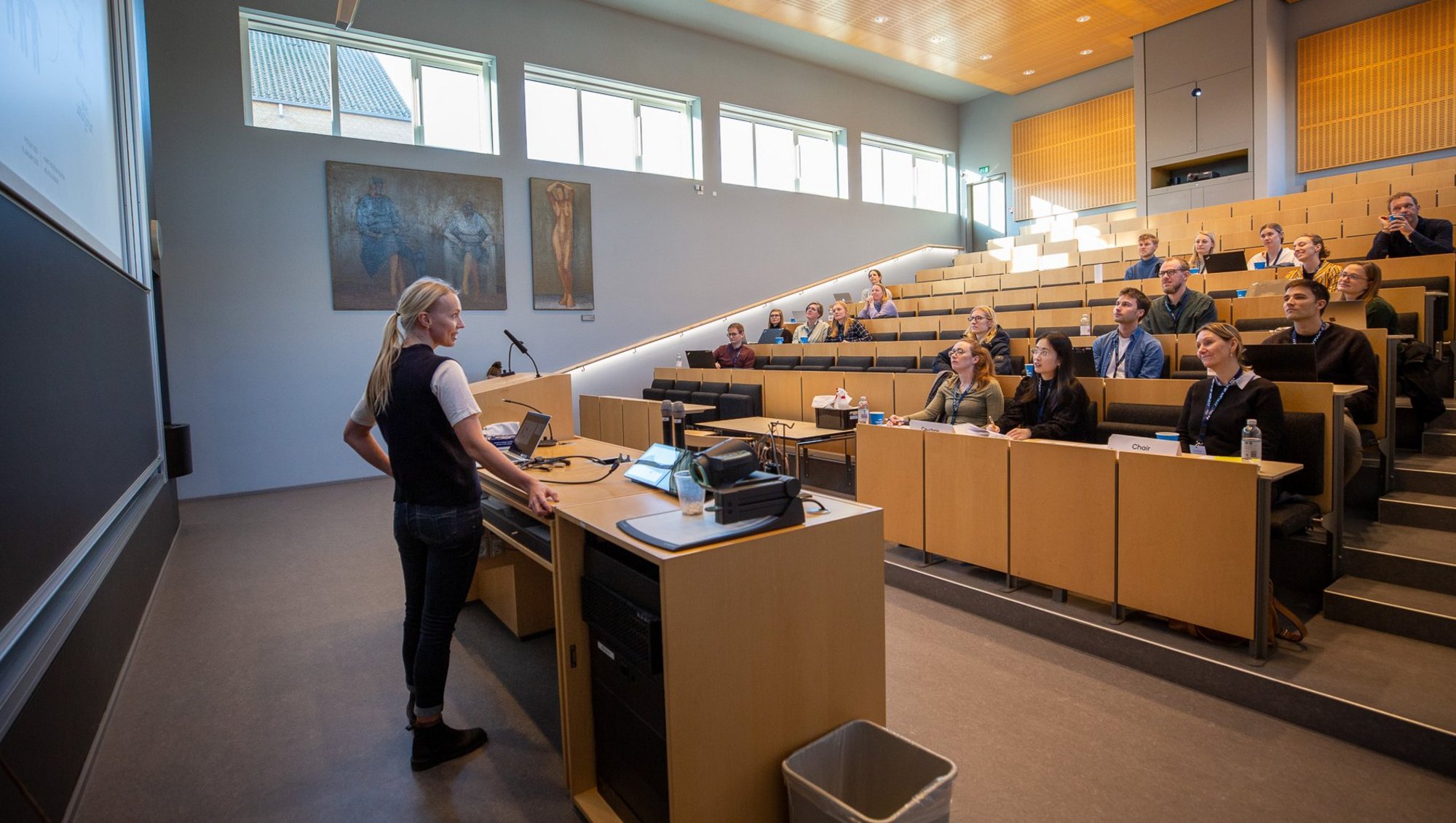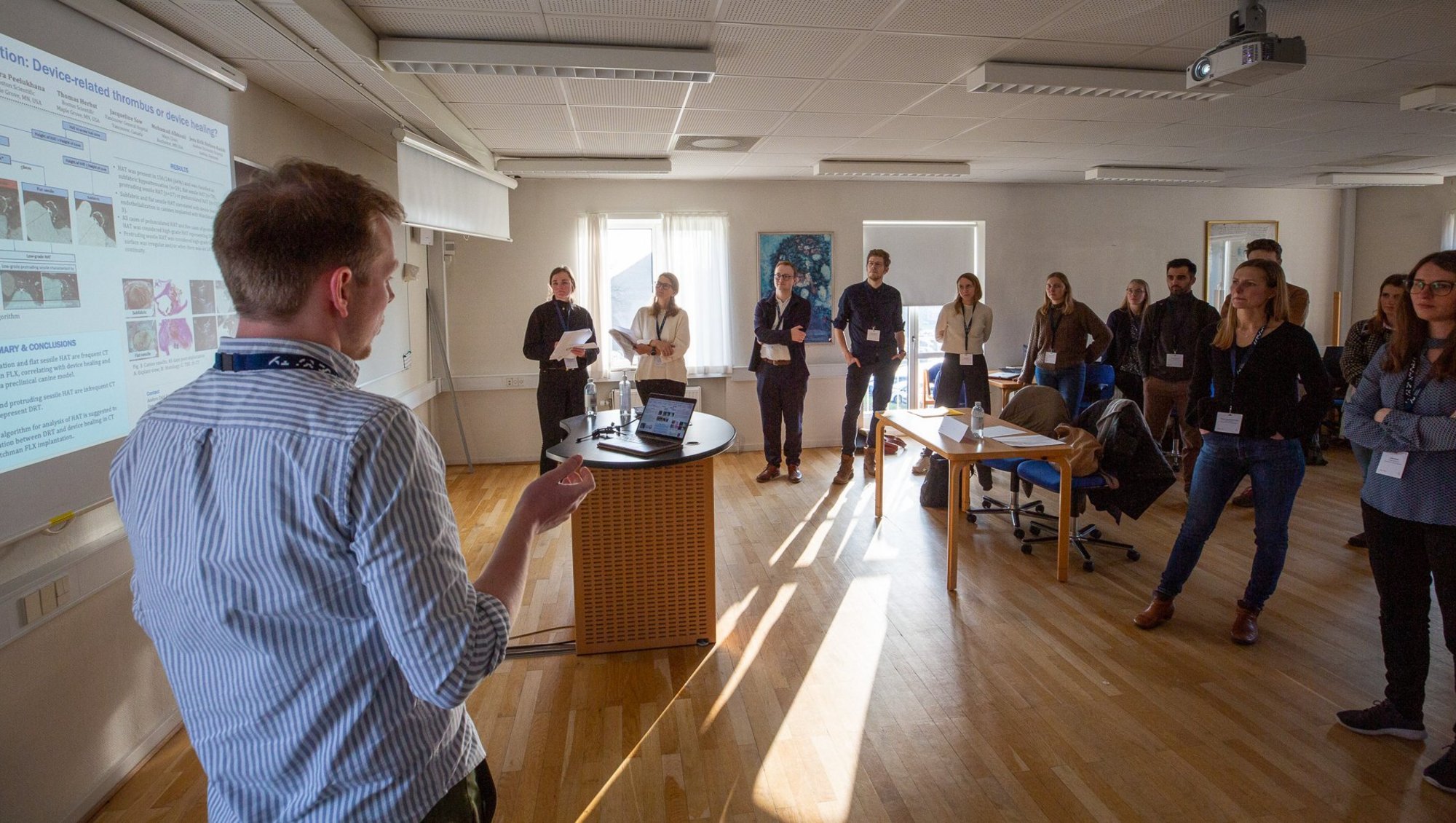 About PhD Day
PhD Day is held annually in January (the 2022 event was postponed until 24 June due to Covid-19). The aim is to bring the PhD students together and create networks across a broad scientific field.
This year's keynote speaker was Professor Sarah Hill of Texas Christian University.
Read more about PhD Day
Read more about the three awards:
The Fogh-Nielsen Prize
The JCD Prize
The 3R Prize
Contact
PhD Administrator Annika Haarbye Jensen
Aarhus University, HE Administrative Centre – PhD Administration
Mobile: +45 9350 8209
E-mail: annikahj@au.dk